Feb. 2012
A Jewish Adventure Holiday in Costa Rica
All of the excitement of an adventure holiday, and it's kosher!! Eight glorious days of touring and learning in a tropical paradise.
Have you ever thought longingly of a vacation that includes visiting an exotic tropical country, swimming in the South Pacific, scuba diving, walking in the rainforest and gourmet kosher meals? Well now you can have it!
KOSHER in COSTA RICA is a Jewish vacation unlike any that has ever been offered before.
Kosher means more than food.
The entire itinerary of our trip maintains Kosher standards and allows men and women the luxury of a variety of exciting experiences without compromising their standards of modesty. Bring your husband. Bring your wife. It is an adventure you'll want to share.
Since 1988, Rabbi Moishe Kasowitz of Minnesota, who founded INWARD BOUND, has been taking men canoeing, fishing, and camping in the million acre preserve of northern Minnesota and southern Canada. Many of the men who joined in an Inward Bound trip expressed an interest in a vacation they can enjoy with their wives. In partnership with Rabbi Hersh Spalter, Director of CHABAD of COSTA RICA, Rabbi Kasowitz and his wife Sterna took Inward Bound to Costa Rica. The trip was such an enriching and exciting experience that they're doing it again in 2012. Inward Bound in Costa Rica is a radically different program from the "rough-it" type of camping trips up North. From the luxury of our city hotel to the exotic rain forest cottages on the Pacific Beach, we attempt to satisfy your every need.
Rabbi Manis Friedman, one of the great social philosophers of contemporary America will be joining us again. This is the Rabbi who, according to Rolling Stone "...brings ethical thinking to cable markets across the U.S." Rabbi Friedman provides us world class learning and the cutting edge of Jewish thought.
As with all INWARD BOUND adventures, this trip is for those who want to have a Jewish experience in an exciting and exotic natural environment that is off the beaten track. Your options will include snorkeling, scuba diving, deep-sea fishing, whitewater rafting, rainforest walks, a volcano visit, a Shabbaton with the Jews of Costa Rica, the opportunity to learn from and consult with Rabbi Friedman, and much much more. You'll see plants that range from giant trees through magnificent flowering vines and bushes to a kaleidoscope of orchids and other flowering plants. We'll also see toucans and macaws, several species of monkeys, alligators and turtles, and a rainbow of butterflies and tropical fishes.
Join us this year for a life enriching trip that you will never forget.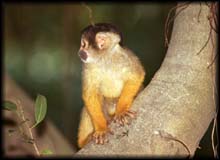 INWARD BOUND is a non-profit organization dedicated to teaching and sharing the joys of the great outdoors with the opportunity of keeping a kosher diet in a Kosher atmosphere. Inward Bound is for the Jewish adventurer, and has been serving the Jewish world since 1988, growing fast in reputation and opportunities.
All trips and activities in Costa Rica have been carefully planned and all the arrangements made. From your arrival at the S. Jose airport until your return flight, your every need has been anticipated, giving you eight carefree days in a virtual paradise.
You'll be staying in a five star hotel in the capitol city of S. Jose and in lodges on a Pacific ocean beach minutes from the Rain Forest.
We'll have Minyan three times a day (with Torah reading Monday and Thursday). Learning happens at any time, as Rabbi Manis Friedman makes the entire trip a running Torah commentary.
All meals will be prepared and supervised by Jenkelowitz Caterers. We maintain the highest standards of kashrus. Only Glat Kosher meat, Pas Israel bread and cake, and only Cholov Israel products are used. The health conscious and varied menu features gourmet meat, dairy and parve meals. Local culinary talent is used when possible to introduce you to many delicious and exotic native dishes. These well balanced meals are prepared with an emphasis on fresh tropical offerings including such delights as yellow-fin tuna, cooked on an open grill, caught just prior to mealtime (maybe by you or by one of our other guests).
Mealtime stories and singing are accompanied by tropical birdsong and the crashing surf on a coral reef.
Chassidic artist Michoel Muchnik will join us with some of his newest works at a Melava Malka cocktail reception on Saturday night. And we'll chat with Señor Jaimie Daremblum, syndicated columnist for the Wall Street Journal, political liaison and president of Friends of Lubavitch.
On the Inward Bound-Costa Rica experience everything about your trip is arranged to make it completely enjoyable, powerfully meaningful, and totally rejuvenating.
Not just a vacation, an experience of a lifetime.
Join us 2012 for KOSHER in COSTA RICA.
You'll be glad you did.

1517 McCARTHY ROAD
EAGAN, MINNESOTA 55121
(651) 686-4455 - FAX (651) 686-4456
e-mail - ib@ib.org
http://www.ib.org





Designed by: Glenn Bushee (glenn@easy-access.com)
Copyright 1997-2012