February 2012
A Jewish Adventure Holiday in Costa Rica

Rabbi Moishe B. Kasowitz
Director
1517 McCARTHY ROAD
EAGAN, MINNESOTA 55121
(651) 686-4455 - FAX (651) 686-4456
e-mail: ib@ib.org web: www.ib.org

Rabbi Hersh Spalter
Director
APDO. 816 CENTRO COLON
S. JOSE, COSTA RICA
011-506-231-5745 - FAX 506-232-0537
e-mail - spalter@sol.racsa.co.cr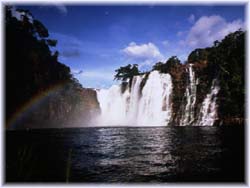 To participate in KOSHER in COSTA RICA you will need to arrive at the Costa Rica airport in S. Jose during the afternoon. You will be picked up from the airport and taken to the Hotel Cariari, a beautiful five star hotel not far from the city. Our program begins that evening, and your every need until your return to the airport for your flight has been carefully planned.
The price of this year's trip is $2,500.00 (American) per person. This includes all trips, meals, and activities in Costa Rica. You are responsible for your own flight to and from the country, however we are trying to get group rates and will make that information available to you when confirmed.
Reservations are made by sending us your non-refundable check or online payment for $500 per person. This year's trip will be limited to no more than fifteen couples. Reservations are received on a first come, first served basis.
Note: Reserve by October 31st, 2011, and receive a $300 reduction on each reservation!
If you need to cancel your reservation at any time we will follow these standard procedures:
Working with the hotels and agencies in Costa Rica, money which is returned to us will be returned to you. Any reservations or expenses made for you for which we are unable to get a refund will be forfeited. As this is a trip to a foreign country and at the height of their tourist season your understanding is much appreciated.
Please make your check payable to:
INWARD BOUND
and send it to:
INWARD BOUND
1517 McCarthy Road
Eagan MN 55121
Please feel free to contact us at any time at the above address.
You may also call, Fax, or e-mail us at any time.


Designed by: Glenn Bushee (glenn@easy-access.com)
Copyright 1997-2011