Past Itinerary for Feb. 2006
A Jewish Adventure Holiday in Costa Rica

Tentative 8-Day Itinerary
Wed. - Arrive in the evening. You will be picked up from the airport and taken to the Hotel Cariari.
Supper at Chabad House. Welcome orientation.
Thur. -Prayers and breakfast at Chabad House. River rafting with Rio Tropicales.
After dark - Volcano Arenal. Spend night in Arenal.
Fri. - Prayers and breakfast at Arenal. CAFE BRITT tour. Sarchi (shopping) and additional activities during day.
Travel to hotel either in S. Jose or in Mountains for Shabbaton.
Sat. - Shabbos - Shabbaton with members of the Costa Rican community. Prayers and meals and learning with Rabbi Friedman.
After dark - Cocktail reception and art show.
Sun. - Prayers and breakfast at hotel. Fly to Osa Peninsula. Arrive Osa. Lunch and/or supper.
Mon. and Tue. - at Osa. Swimming, snorkeling, scuba, rain forest, fishing, hiking, sit on the beach etc.
Wed. - A.M. at Osa and fly back to S. Jose. Arrive Hotel Cariari. Fairwell reception. Dinner, learning, good-byes etc.
Thur.- Prayers and breakfast and rides to airport.
These plans are subject to change or modification.
We can assist making arrangements if you wish to extend your stay in Costa Rica.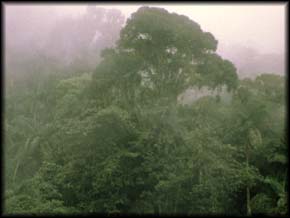 1517 McCARTHY ROAD
EAGAN, MINNESOTA 55121
(651) 686-4455 - FAX (651) 686-4456
e-mail - ib@ib.org
http://www.ib.org




Designed by: Glenn Bushee (glenn@easy-access.com)
Copyright 1997-2002